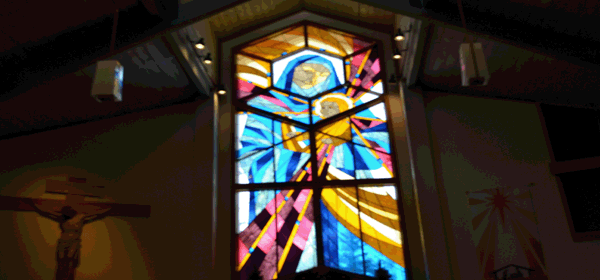 Dear Friends,
Thank you for receiving me into your home and into your life through reading these words of mine. I have written them with a firm conviction that they might be helpful to you in fostering your joy as you rejoice in the blessings the Lord has bestowed upon you and your beloved ones. I have also written them for you who are struggling in the middle of countless problems without knowing how tomorrow will be and how you will resolve them.

Over the years and in my small experience as man and priest, I have learned how Christian faith can play a big role in the life of someone, as an important source of strength for both who struggle and enjoy life. The core of Christian faith, in fact, is the hope we all bear that the future can be better than it is today and what is gloomy can be brighter than the darkness that envelops us now.
Such a hope is not an imaginary utopia that is born out of an obsessive human desire to make things look good. It is, rather, based on this wonderful event that God has accomplished, once and for all, in the resurrection of his Son, Jesus Christ.
The resurrection of Jesus affords us to hope more and more in the particular circumstances of our lives in this world, whether they are good or bad. For those who enjoy life, God lets them share in a mysterious way, although in anticipation, in the benefits of the resurrection of Jesus. For those who struggle with life, the resurrection gives a motivation to hope again and again that God, who is bigger than death, will console us even if now we are overwhelmed with problems.
A question that comes up here would be, perhaps, about the time of consolation. When will it come? How long shall we wait for it? Under which form will it come to us? Our questions, as legitimate as they might be, have the human calendar in perspective, as we want to find an immediate answer to what bothers us.
However, there is a way of looking at things with other eyes. From that point of view, we have to realize that the human calendar is not God's calendar, because God's time is not human time. We have to train ourselves and our faith to read the happenings of our life from the side of God, knowing that for him one day is like thousand years.
Therefore, we have to trust him and hope in him untiringly, in spite of our present problems, until he visits us.
This has nothing to do with resignation, but rtather it is a just vision of our place in the realm of things as human beings and God's creatures. The truth is that, whatever might happen to us, God will not let us down. May he help us, then, to embrace that vision without which our faith will falter and our Christian hope becomes hopeless.
The peace of Christbe with you always!
Rev. Felicien I. Mbala, PhD. STD