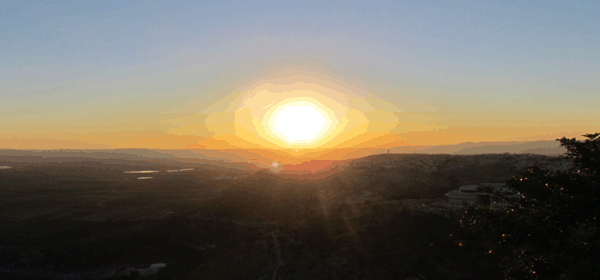 Dear Friends,

Each year, the Church reminds us that we should live in this world with open eyes in awaiting the return of the Lord Jesus. The people of the time of Noah lived in total indifference while eating and drinking, selling and buying, enjoying life and making merry until the day they were surprised by the flood.
This would not be good for our salvation. We should not dig ourselves into what we do, as they did, without thinking about our future.
That future is part of the promise made to us by the Lord Jesus, namely that one day he will come again. It is that promise that nourishes our Faith, sustains our life and gives us motivation to hope for the best in the midst of uncertainties and difficulties of the present life.
The time of Advent we have started has two goals: it aims at preparing us for the Feast of the remembrance of the first coming of Jesus, which we call Christmas. It also points us in the direction of his second coming that we are hoping for.
This period of Advent is a time of expectancy, where heart and mind, body and soul, are directed forward to the return of the Lord. But, as we do not know the hour, the date and the circumstances of his return, we have to wait for him with eagerness, vigilance and preparedness.
That is why Advent draws our attention to the fact that on earth we are sojourners, and only heaven, where the Lord Jesus lives in the glory of the Father, is our true home.
Therefore, we have to prepare ourselves spiritually and continually for this great event of his return that will sanction our life. Because we live in a world in which there is a lot of distraction, we should not become slack, weary and sleepy so that we are surprised by the return of the Lord. It is, then, our duty to stay awake and be ready to welcome the Lord when he comes again.

Happy Advent to everyone,
Rev. Felicien I. Mbala, PhD. STD